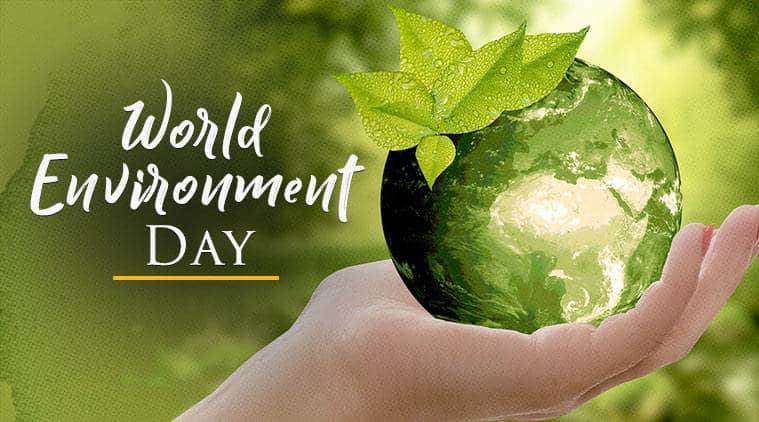 Across the entire world we have been championing the cause of economic growth and development and have presented it as the only solution to the socio-economic misery of men and women of the world. To achieve it all the possible stones are being turned and obviously it has benefitted billions of populations across world and brought millions of people out from miserable poverty (OECD, 2008; Rodarte & Verbeek, 2015). Though, still billions of people have been left out from this growth (Ebunoluwa & Yusuf, 2018) and development bandwagon while lavishing all the possible luxury to a few million people in this world (Kwatra, 2019). But the cost to this has been so high and irreparable and no country in this world is exception to this. So is India.
In the process of achieving Millennium Development Goals and other economic activities in India, on one hand with every passing day, waterbodies are drying and groundwater is depleting (Raj & K, 2019). Rivers like Ganga, Yamuna, Narmada, Brahmaputra, Godavari and Kaveri etc. are struggling to remain afloat. And the drinking water is not palatable even in the rural areas. On other hand, air quality in most of the towns and cities has turned unhealthy. The pollution control authority has termed the air quality in Delhi to be dangerous for health. And tall these milestones have been achieved in the name of development. A development, which has made life perhaps the most comfortable in the written history of mankind but at the same time, has put it to the greatest risk of extinction.
We have demolished a number of things in India in the name of development and progressive ideas but today those are hitting hard. Over the time we have demolished our agriculture to embrace a new way of farming instead of improving our ones. While embracing the ways and methods as prescribed to us, we completely ignored that no idea is absolute but needs localization. It simply killed the traditional knowledge of agriculture and in the process the bio-diversity which was essentially meant for balancing the environment while we were exploiting the nature (Goswami, 2019). Same has been done in case of housing. All across India same architecture has been erected ignoring the fact the geographical diversity. Same kinds of building are built in Mumbai, Delhi, Kolkata, Itanagar, Srinagar, Jaipur, Bhopal and Madurai but if we look the average temperature, rain and other environmental specifications, these cities are completely different to each other. This has killed the housing diversity and the traditional knowledge of architecture which was capable of building houses as per local needs. Same is true with other aspects of life. This has in result killed the economic diversity which basically was opportunity. This diversity usually created demands for different goods and services which in turn created employment opportunity to local population in form of artisans and producers. This was what Gandhi talked about in his idea of self-sufficient villages (Bhuimali, 2004). But it was ignored as it could not help the capitalist motives.
There was some resistance to it but this resistance was killed with help of new terminologies and definitions in accordance with our comfort levels, forgetting that nature does not care about someone's comfort but the balance. It has its own cycle and keeps it going silently and when there is a barrier in that cycle, the nature stays firmly in resistance to those obstructions which we call it natural disaster, but basically the burden of our own deed.
While millions of people are still living in extreme poverty and inequality (Upadhyay, 2019; Upadhyay, 2015a), millions are children are not properly attending schools, millions of new born babies are malnourished because mothers could get right diet while lakhs of new born and mothers die during delivery. On one side due to increased economic activities, emission of greenhouse gases has increased to very dangerous levels which puts question on the sustainability of the mankind itself while on the other side are the poor who are either dying or about to die due to hunger, poverty or health conditions. And any possibility of lower level of economic activities increases the risks for the poor which we cannot afford to. We are at a crossroads where we have to take right decisions. It demands a pragmatic but permanent and sustainable solution to the problem (Upadhyay, 2015b). Considering all the available options, Green Economy seems to be the only plausible answer to this peculiar question which can altogether tread towards stopping degradation of environment without adversely affecting economic activities.
Bibliography:-
Bhuimali, A. (2004, Jan-Feb). Relevance of M. K. Gandhi's ideals of self-sufficient village economy in the 21st century. Sarvodaya.
Ebunoluwa, O. O., & Yusuf, W. A. (2018). Effects of Economic Growth on Poverty Reduction In Nigeria. IOSR Journal of Economics and Finance (IOSR-JEF) , 25-29.
Goswami, U. (2019, May 5). Halting biodiversity loss and ecosystems degradation is central to Asia-Pacific region's growth and well-being. Retrieved from The Economic Times: https://economictimes.indiatimes.com/news/politics-and-nation/halting-biodiversity-loss-and-ecosystems-degradation-is-central-to-asia-pacific-regions-growth-and-well-being/articleshow/69189122.cms
Kwatra, N. (2019, June 5). Why economic growth needs to be pro-poor. Retrieved from LiveMint: https://www.livemint.com/news/india/why-economic-growth-needs-to-be-pro-poor-1559715105353.html
OECD. (2008). Growth: Building Jobs and Prosperity in Developing Countries . Retrieved from OECD: https://www.oecd.org/derec/unitedkingdom/40700982.pdf
Raj, K., & K, D. (2019, January 7). Our growth path is environmentally unsustainable. Retrieved from Deccan Herald: https://www.deccanherald.com/opinion/panorama/our-growth-path-711874.html
Rodarte, I. O., & Verbeek, J. (2015, June 16). How effective is growth for poverty reduction? Do all countries benefit equally from growth? Retrieved from World Bank: https://blogs.worldbank.org/developmenttalk/how-effective-growth-poverty-reduction-do-all-countries-benefit-equally-growth
Upadhyay, R. K. (2015a). IMPACT OF GLOBALIZATION ON DISTRIBUTION OF INCOME, POVERTY AND INEQUALITY IN INDIA. Abhinav National Monthly Refereed Journal of Research in Commerce & Management, 38-44.
Upadhyay, R. K. (2015b). PARADIGM SHIFT IN THE CONCEPT OF SUSTAINABLE DEVELOPMENT IN TIMES OF GLOBALIZATION. Abhinav National Monthly Refereed Journal of Research in Commerce & Management, 87-92.
Upadhyay, R. K. (2019, February 13). Rising Inequality: A Cause of Concern. Retrieved from The Deliberation: https://www.deliberation.in/2019/02/rising-inequality-cause-of-concern-rajeev-upadhyay.html